Ceramide Barrier Boost Serum
The moisture-retaining magic of desert botanicals combines with restorative ceramides in a dew-it-all serum that rescues and repairs.
Soothes & Smoothes
Protects From Elements
Lock In Moisture
Soothing heritage desert botanicals meet vitamin-packed seaweed in a ceramide-loaded serum that quenches dehydrated skin. Fortify natural ceramides to relieve inflammation and revive skin's firmness and elasticity.

The formula channels the alchemy of ancestral desert flora that bloom in the planet's harshest conditions, and in our memories growing up in Texas and California. The ritual is inspired by the skin-saving potions on the vanities of our first and forever beauty idols. The results are a beauty secret too good to keep to yourself.

All-day dew: Instant hydration locks in moisture to preserve your AM glow 'til PM.

Saving face: Antioxidant-rich relief smoothes as it soothes and shields from skin stressors.

Plays well with others: Favorite serums, moisturizers, creams, and actives penetrate deeper when paired.

Clinically tested on all skin tones and types.
Apply in the morning before your moisturizer to lock in moisture all day. Use at night after Retinol Serum to replenish damage done by the great outdoors.

Twist tip off one capsule and gently squeeze on fingertips to massage onto clean and toned face and neck.

What to do with empty capsules: Empty capsules can be simply thrown out or melted down in a glass jar with boiling water. All shipping materials are recyclable, even the capsules' tube. Include with the rest of your recyclables, or reuse it as a container in your home.
Isoamyl Laurate, Camellia Japonica Seed Oil, Cocos Nucifera (Coconut) Oil, Limnanthes Alba (Meadowfoam) Seed Oil, Glycine Soja (Soybean) Seed Extract, Caprylic/Capric Triglyceride, Ceramide NP, Caulerpa Lentillifera Oil, Camellia Sinensis Leaf Extract, Century Plant (Agave Americana Stem Extract), Yucca Plant Root/Joshua Tree (Yucca Brevifolia Root Extract), Prickly Pear Flower (Opuntia Coccinellifera Flower Extract), Fouquieria Splendens Stem Extract, Indigo Plant (Polygonum Tinctorium Leaf Extract), Desert Sand Verbena (Abronia Villosa Leaf Extract), Chaparral aka Gobernadora plant (Larrea Tridentata Extract), Evening Primrose (Oenothera Biennis Root Extract), Rosmarinus Officinalis (Rosemary) Leaf Extract, Brassica Campestris (Rapeseed) Seed Oil, Castor Oil/IPDI Copolymer, Ethylhexyl Palmitate
100% said the product felt gentle and soothing.
97% agreed skin was soothed and non-irritated
91% said skin felt moisturized and smoother immediately.
88% said skin felt significantly hydrated and improved moisture retention.

After 4 weeks:
88% agreed skin visibly appeared smoother.
81% agreed skin felt smoother and improved texture over time.
75% agreed skin felt firmer and looked clearer.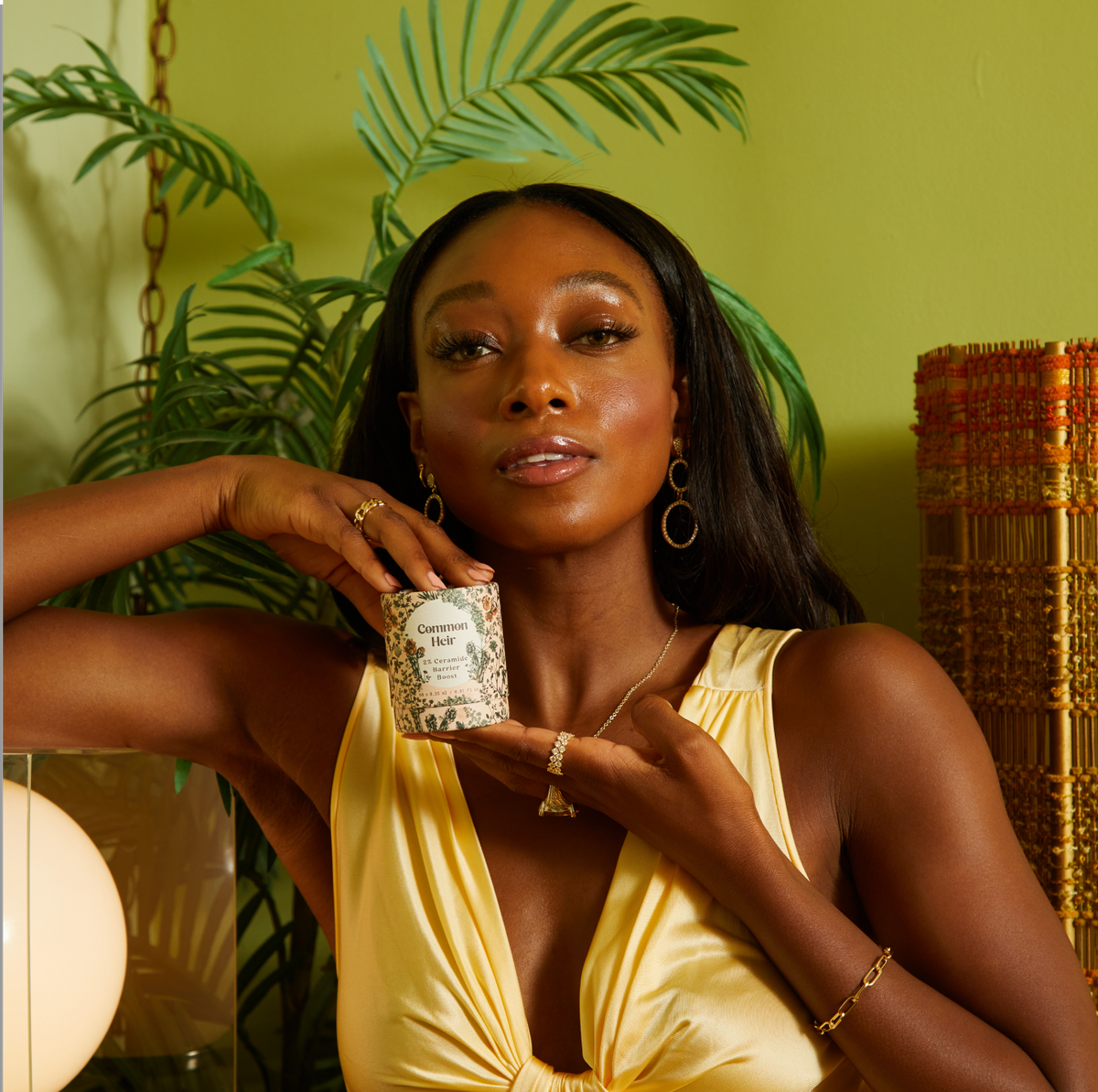 FROM ABUELA'S VANITY TO YOURS
Inspired by rituals you've watched those in your life perform, we revisited the vanities of your first and forever beauty icons. Protect against modern skin stressors with the alchemy of the ancestral flora found in healing salves and beauty potions past. Ceramides and desert botanicals blend to make moisturizing magic. Plastic-free capsules replace containers of creams. Essential and indulgent. Calming, protecting, replenishing. From abuela's vanity to your shelfie, this is the serum you'll want to pass down and on.
How we Compare
Ceramide potency lasts up to 18 months
Always the exact right amount
Gentle, non-stinging formula